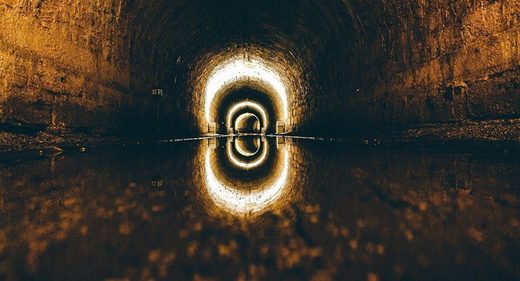 Being in a coma is a terrifying condition, which is just a step away from death. It is the complete loss of consciousness and there is a small chance of recovery. The stories of people who have come out of a coma are mysterious and at times terrifying.
RIA Novosti correspondent Irina Haletskaya spoke to a few people who have come out of a long coma and shared their experiences with her.
Mikhail Igolinsky stayed in a coma for four months and forgot almost everything. "I crashed on an ATV when I was riding with my brother. I had an open cranio-cerebral injury, a fracture of the frontal bone, damage to the spine, chest and abdomen and so on," he said.
The doctors at the local clinic told his family that he was a "living corpse," but his brother did not give up on him and took him to
Israel
, where the doctors gave positive predictions. Igolinsky doesn't recall what happened during those four months as they have forever disappeared from his memory.
"I remember only the first few minutes after I woke up, and I wanted to escape because strangers were crowded all around me, they spoke in an incomprehensible language. I decided that I was in captivity, and these people deliberately mutilated my body," Igolinsky said.
The unknown women were actually his wife and mother, whom he did not recognize. He also spoke in English before realizing that his native language was Russian. Igolinsky had to learn how to count, write and make simple mental calculations from scratch.
"After rehabilitation, my brother took me to work for him, and now I make simple contracts, reports. I cannot believe that I was once the head of a large company," he said.
Long road back
Another coma survivor, Elena Mikryukova, stayed in a coma for two weeks after enduring a car crash while riding home in a cab after work. She had severe injuries and brain damage; when she woke up from the coma her troubles were far from gone.
"The ability to think came back fairly quickly, but there were problems with short-term memory. I did not understand where I was. The
brain
decided that I was on an airplane, and that now I'm in another city. This thought was intrusive: I was told about the accident, but after minutes I again asked what had happened to me," Mikryukova said.
She further said that in the early days, she did not recognize her own mother and sister. She also had a speech impairment and could speak slowly and one word at a time.
For months after that she had to work on
recovering
. She used the stairs and juggled whenever she had a free minute because she had read somewhere that juggling helped brain cells grow.
The realm of dreams
One survivor of a coma, however, clearly remembers what was going on with her during her coma. Inna Skoda told the RIA correspondent that she was in a coma for two months. She had a very rare
disease
, the anti-NMDA-receptor encephalitis (the most acute form of encephalitis).
"There is a film - "Brain on Fire" based on real events from the life of one journalist with the same condition. She got lucky because she had a good doctor who was able to determine her diagnosis. In my case, experts could not understand what was happening to me for a long time," Skoda said. According to her, some of her dreams had nothing to do with reality, however, others were related.
"For example: I'm lying on a hospital bed, in front of me there is a window, on the right are monitors, on the left there is a door. The man comes in, looks at me and approaches the screens. I want to ask where my husband and children are but nothing happens. I close my eyes in the hope that I will wake up at home, but again I find myself in that ward," Skoda said.
She further said that once she saw a train accident, where many people died and a year later it turned out that at that same time there was a major catastrophe in Ukraine. "I saw the place of the tragedy in the news and recognized it," she said.
When she came to herself, it took time to learn how to speak and write. Writing down her dreams helped her. She also expressed gratitude to her husband who had been taking care of her, the kids and their home for the past seven years.
Science behind coma
A neurosurgeon, Albert Batyrov, explained that staying in a coma for more than three days suggests that after awakening one is unable to return to his normal state. Hence, it is necessary to take into account the reserve capabilities of the body, individual characteristics and trauma.
According to the neurosurgeon the patients who have fallen into a coma do not hear the voices of their relatives. A coma is a complete loss of
consciousness
, when the perception of external stimuli is virtually eliminated.
If a patient does not emerge from a coma for a long time, then their family faces a difficult question - to wait for an awakening or to disconnect them from life support. If the injuries were serious, causing irreversible damage to the body and the person wakes up, it is likely that they will remain in a vegetative state and such a "life" may last for a long time.