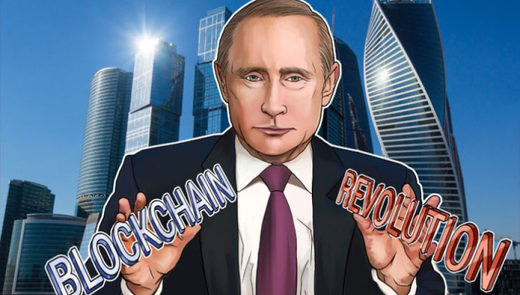 Major Russian mobile phone operator
Megafon
will issue RUB500mn worth of blockchain bonds in the first ever Russian blockchain bond issuance,
Vedomosti
reported on October 2.
All the bonds, issued on a blockchain platform developed by the National Settlement Depository (NSD), were bought by Raiffeisenbank, according to the report.
Russia has gone a bit blockchain bonkers since president Vladimir Putin latched onto the idea at the more recent St Petersburg International Economic Forum (SPIEF).
"Blockchain is now the number task,"
first deputy Prime Minister Igor Shuvalov said at the SPIEF blockchain session, probably the third most powerful man in Russia.
"The president is completely ill with this idea and understands that the gap and significant growth rates are based on the digital economy and technological leadership."
In what is remarkably rapid progress the Megfon bond was a test run of the new technology that could revolutionise the securities business. The zero-coupon bonds were sold at RUB982 ($17) each against the face value of RUB1,000, with corresponds to an annual yield of 7.77%. Megafon said that the main goal of issuing blockchain bonds is testing the new technology rather than attracting funds, therefore the volume of the issuance was rather small.
The scheme has its obvious advantages as the transaction took a few seconds as opposed to a few days under the traditional procedure
. In addition, the issuance of bonds with a higher total value is expected to bring about additional cost savings thanks to declining paperwork. And that is the point of the blockchain: the settlement and registration processes are hardwired into the very structure of the blockchain, negating the need for expensive and time-consuming back-office work.
The blockchain format also helped to decrease risks as the issuer and the investor are able to observe the transaction in real time removing the classic "delivery vs payment" risks.
Everything related to blockchain and crypto currencies is extremely hot in Russia these days, also falling in line with the government's strategy for developing a "digital economy."
In August, Russia's leading exchange,
the Moscow Exchange (MOEX) joined the blockchain craze and by preparing infrastructure for a cryptocurrency trading platform.
Around the same time, state-run lender VEB announced the launch of a blockchain competence centre aimed at introducing the technology to the country's public sector.
Meanwhile, Russia's Federal Agency for Technical Regulation and Metrology (Rosstandart)
appointed a new technical committee to work on the standardization of "the software and hardware of distributed register and Blockchain technologies".
In September,
Burger King Russia launched Whoppercoin, a cryptocurrency which can be traded for Whoppers.