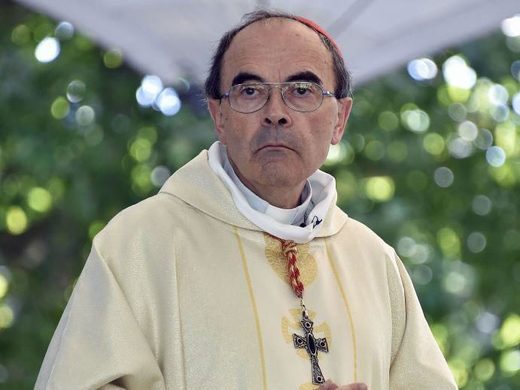 A senior French cardinal, Philippe Barbarin, is to be tried on charges of not reporting historical child abuse, according to reports.
The clergyman, who is also the Archbishop of Lyon, was once tipped as a successor to Pope Francis.
But he and six other priests have been ordered to appear in court for allegedly not speaking out against abuse said to be committed by another clergyman, Bernard Preynat, in the 1980s.
Mr Preynat was dismissed in 2015 and prosecutors say he has admitted charges of child abuse.
His alleged victims have now accused Father Barbarin and others of not reporting the crimes to the authorities.
It follows the refusal of a French prosecutor to put him on trial for the alleged offence last year.
Father Barbarin, who has denied the claims, is the most senior priest to be implicated in the scandal.
But the lawyer represnting the alleged victims, Nadia Debbache, said the scandal goes beyond the accused priests.
"Everyone at his level has participated, including within the Vatican,"
she said.
The trial will take place next April.