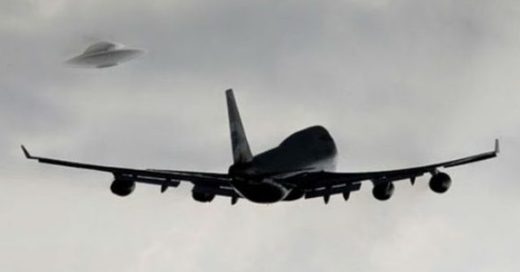 An airliner in Scotland had a recent close encounter with an object which aviation experts have so far been unable to identify.
The incident is the second such near-miss to happen at the airport since 2012
.
The Glasgow-based
Evening Times
reported
the incident this week after the near-miss was posted to the
UK Airprox Board
, a forum where pilots and passengers can post reports of "airprox." An airprox is defined as any incident "in which, in the opinion of a pilot or air traffic services personnel, the distance between aircraft as well as their relative positions and speed have been such that the safety of the aircraft involved may have been compromised." According to the report, the incident occurred on May 26 when an Airbus A230 was on approach into the Glasgow Airport:
The A320 pilot reports the he was approximately three nautical miles finals for Runway 23 when the crew spotted an orange light ahead and slightly above, which appeared to be traveling in the opposite direction. The light passed about 100-200ft above their aircraft.
Read the rest of the article
here
.