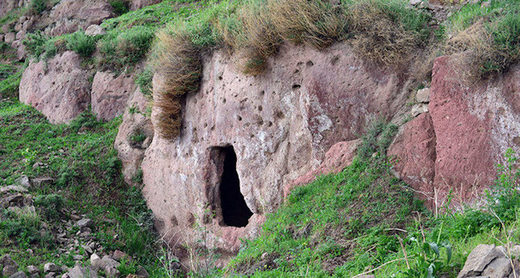 An ancient underground city with 52 chambers has been discovered in Turkey's central Kayseri province after shepherds and local residents informed authorities about a cave in the area, reports said Saturday. The city is expected to be opened to tourism and welcome tourists.
Researchers carrying out a project in collaboration with the Kayseri Metropolitan Municipality, Obruk Cave Research Staff and the Foundation for the Protection and Promotion of the Environment and Cultural Heritage (ÇEKÜL) were informed by locals that there was a cave in the Gesi district. The project they were working on had been launched in 2014 with the aim of taking inventory of Kayseri's undergrounds, reports said.
Upon examination, the researchers discovered the 80-meter long Belağası Underground City.
Çekül Kayseri Representative Dr. Osman Özsoy told reporters that they were previously within the borders of Melikgazi district and started working in the Belağası district after notification from locals and shepherds.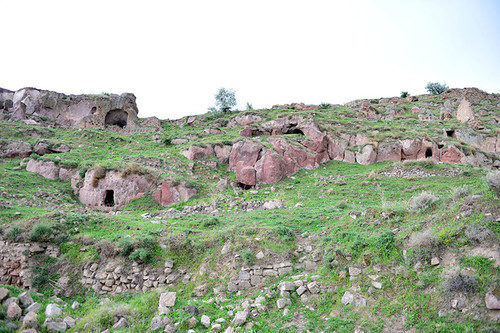 He noted that they discovered a church and different structures on the surface of the mountain around the underground city.
Özsoy highlighted that the underground city could be the first of its kind in Turkey to have more than 50 chambers.

The number of chambers is thought to have increased in line with the demands of ancient inhabitants living in the city, Özsoy said.
The ancient underground city is reportedly different from its counterparts in nearby Nevşehir province, which is home to the ancient city of Cappadocia, one of the most popular touristic destinations in Turkey.
While underground cities in Cappadocia were built in a vertical fashion, Belağası was built in a horizontal manner, Özsoy said, which is a common feature among underground cities in Kayseri province.
Underground cities were built by ancient peoples as a means to seek refuge from invasions. They offered living space, transportation, food storage, drainage and more.

Cappadocia in Turkey is particularly famous for the Kaymaklı and Derinkuyu underground cities, which were carved out of unique geological formations and have become popular touristic attractions