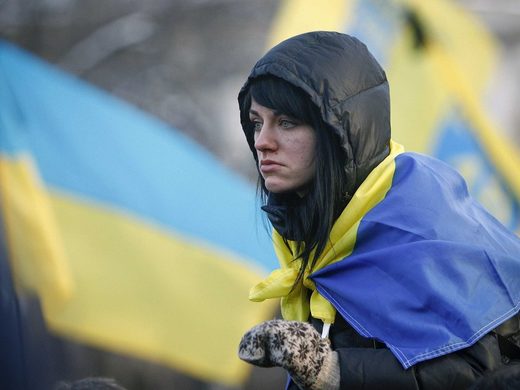 Today Ukraine takes second place in the death rate of the population, on the same level as countries such as the Republic of South Africa and Lesotho.
This was stated from the tribune of the Verkhovna Rada by the deputy of the Verkhovna Rada Ann Romanova.
"While we continued to speak for an hour, in Ukraine nearly 100 people have died. Such a figure was given by sociologists. In our country there is terrible depopulation and every hour, unfortunately, we lose such a quantity of lives.

Already now the crisis of depopulation has reached its apogee. Ukraine takes the shameful second place in the world for mortality. In this indicator we are level with South Africa and Lesotho.

In addition, the longevity of the population is annually reduced by one year and already now Ukrainian men live for 64 years, and women - 75 years. The information from the Prime Minister that Ukrainians on pensions live for 18 years isn't true. Actually, Ukrainians on pensions live no longer than 8 years," stated Romanova.
She also reminded that according to UN forecasts, in the coming years the population of Ukraine will decrease to 30 million. However, this data, according to Romanova, isn't true as the UN in its calculations starts using the official data of the Ukrainian population census from 2016:
"Ukrainian scientists have calculated how many Ukrainians there really are now. They used different methodologies and, unfortunately, they came to awful conclusions - as of now we are no more than 35 million."