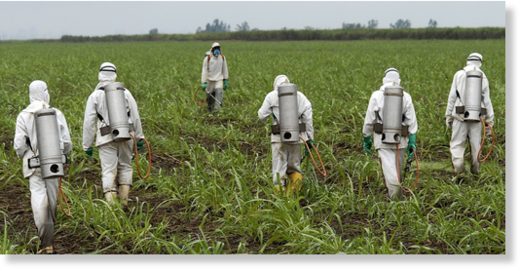 The 2000 acre Azure Organic Farm in Sherman County Oregon will be forcibly sprayed with Milestone, Escort and Roundup herbicides because the farm will only control weeds not eradicate weeds with chemical sprays.
This is government over reach to the point of forcibly removing part of the food supply chain because other farmers in the area using terminator GMO seeds say the weeds from the organic farm are getting into their roundup ready planted / sprayed fields.
This is not about the weeds, it is a litmus test to see the public's reaction when their food supply is taken away.
Will we fight, speak up, back off or take no action. As the grand solar minimum intensifies state and local governments will come for your self grown foods, this is the line in the sand. Stand up now, or never.
Sources