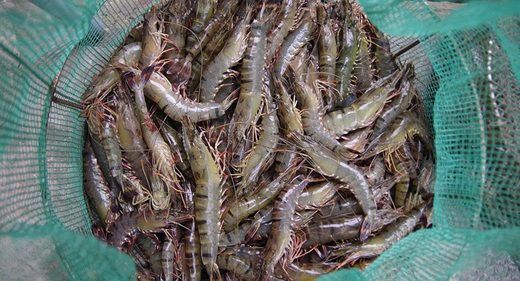 A team of scientists at the Tomsk Polytechnic University (TPU) came up with a remedy for a highly lethal and contagious shrimp disease that could save millions for farmers. Injections of silver nanoparticles were successfully tested in Mexico, where the shrimp epidemic has been a huge problem for several years.
The drug developed by Russian chemists was used to treat white spot syndromevirus (WSSV) in shrimps, the university press service reported. Throughout the world, outbreaks of this disease have wiped out entire populations at many shrimp farms within days, and the epidemic has been raging in Mexico for several years. There have been several attempts to cure the disease, but until now nothing has worked.
One farm in Mexico was offered to try the new Russian cure. At first, several young infected shrimps were injected with the drug. Just 96 hours later, shrimp survival was over 90%.
The scientists then moved on to test a larger group of young shrimps. Infected individuals were divided into subgroups, some of which received the drug. Four days later, 80% of the shrimps treated with the drug survived and began to recover. Meanwhile, the survival rate of untreated individuals was only 10%, according to a
study
published by in the
Chemosphere
journal.
The TPU's drug is called "Argovit" and has a universal destructive effect on viruses, bacteria and fungi. The novel treatment has been already tested on more than 25 types of diseases. According to TPU, "Argovit" has been tested on more than 25 types of diseases. Medications based on "Argovit" have been certified and are used today in veterinary medicine to treat a variety of viral and bacterial diseases in cattle, furbearing animals and pets. In the nearest future, scientists plan to turn their focus to the development of the drug for humans.