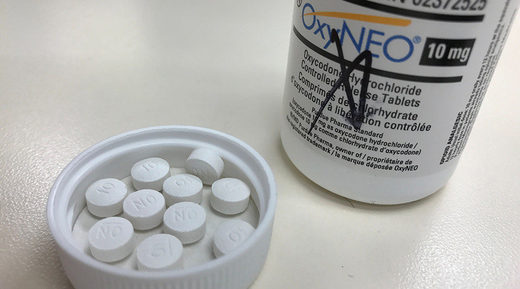 West Virginia's Cabell County Commission has launched a lawsuit against numerous major drug wholesalers and retailers, claiming they flooded fewer than 100,000 people with 40 million doses of hydrocodone and oxycodone.
A
lawsuit
against AmerisourceBergen, CVS, Cardinal Health, HD Smith, Kroger, McKesson, Rite Aid, Walgreens and Walmart claims that the drug distributors breached their duty in reporting suspicious opioid prescriptions. The suit was filed by the Cabell County Commission and seeks to have the behavior of the distributors considered a "
public nuisance.
"
The behavior by the pharmacy chains is seen by some as
predatory
. In December, the West Virginia Gazette
reported
that the
state received such large shipments of opioid drugs that there were 433 hydrocodone and oxycodone pills for every men, woman and child in the state.
Cabell County Commission is arguing that the behavior of drug providers
violates the Controlled Substance Act (CSA)
that imposes restrictions on the distribution of high risk drugs to prevent illicit sales. The lawsuit cites the wholesale dealers' "duty to exercise due diligence to avoid filing suspicious orders that might be diverted into other than legitimate medical, scientific and industrial channels."
Cardinal Health denied any wrongdoing and
told
Axois it would fight the lawsuit "
vigorously.
"
The opioid epidemic has wreaked havoc on West Virginia, where the
rate of overdose deaths is the highest in the country.
The problem reached such a fever pitch that the state fund to help pay for impoverished citizens' funerals. Within the first seven months of 2015, the fund was completely depleted.