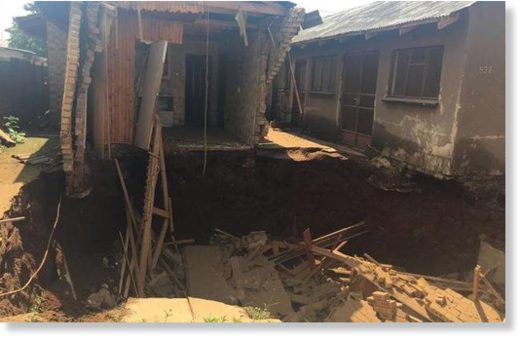 The ground beneath the homes of residents on the West Rand of Johannesburg is in danger of swallowing them whole.
In the early hours of Sunday morning, a massive sinkhole in Khutsong engulfed a house - fortunately no one was home at the time.
Several residents will be moved to emergency housing, while others have fled their homes after the Merafong Municipality identified

at least 16 sinkholes in the area.
Some residents told journalists who visited the area yesterday that the problem dates back many years.
eNCA reporter Malungelo Booi tweeted some pictures of the home damaged by the sinkhole.
House fell into a sinkhole in Khutsong in the early hours of this morning. No injuries pic.twitter.com/IrnQN8Cp6z

— malungelo booi (@malungelob) March 5, 2017