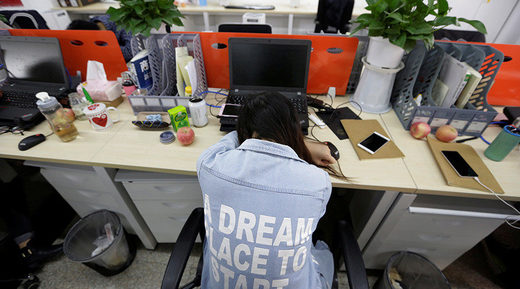 Sleep deprivation is something many of us can relate to. It's even used by some intelligence agencies as a form of torture. But how much can it really impact our health and well-being? Well for starters, people who get less sleep find it harder to fend off illnesses, a US study has concluded.
Scientists from the University of Washington Health Sciences and UW medicine took blood samples from 11 pairs of identical twins, with a different sleeping pattern for each twin. The
study
used twins in order to avoid the significant genetic differences in people's immune systems.
The researchers found that the twin who slept the least suffered from a weaker immune system as the flow of white blood cells, which help fight diseases, was interrupted.
"The results are consistent with studies that show when sleep deprived people are given a vaccine, there is a lower antibody response and if you expose sleep deprived people to a rhinovirus they are more likely to get the virus," said Dr. Nathaniel Watson, co-director of the UW Medicine Sleep Center at Harborview Medical Center. "This study provides further evidence of sleep to overall health and well-being particularly to immune health."
In their paper, the scientists also noted Americans have been getting 1.5-2 hours less sleep each night over the last century, according to statistics from the Centers for Disease Control and Prevention.
"What we show is that the immune system functions best when it gets enough sleep. Seven or more hours of sleep is recommended for optimal health," Dr. Watson added.
However, the study
published
in the journal
'Sleep'
, crucially noted that the sample size was quite small and that further research is required.
A weakened immune system is not the only risk from a lack of sleep. Not getting enough sleep can also heighten the risk of Type 2 diabetes and double the risk of death from cardiovascular disease according to a long-term
study
from the University of Warwick published in 2007.
But it's not all bad news. Another
study
published in 2009 revealed that people with more 'nocturnal' sleeping habits tend to be wealthier, more intelligent and creative.