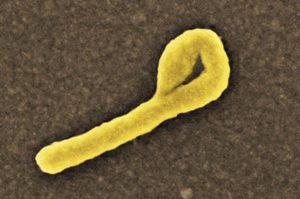 Review of the response to the Ebola virus points to the world not being prepared for infectious disease outbreaks
An analysis of reports on the response to the Ebola virus outbreak in West Africa has researchers sounding the alarm about worldwide infectious disease outbreak preparedness.
Suerie Moon of the Graduate Institute of International and Development Studies in Geneva, Switzerland, and a team of researchers examined seven post-Ebola reports.
They identified critical problems and made recommendations including strengthening compliance with the International Health Regulations, or IHR, improving outbreak-related research and information sharing, reforming the World Health Organization, or WHO, and broadening the humanitarian response system.
"We found remarkable consensus on what went wrong with the Ebola response and what we need to do to address the deficiencies," study authors said in a press release. "Yet not nearly enough has been done. Ebola, and more recently Zika and yellow fever, have demonstrated that we do not yet have a reliable or robust global system for preventing, detecting and responding to disease outbreaks."


The team urged the world "to mobilize greater resources and put in place monitoring and accountability mechanisms to ensure we are better prepared for the next pandemic."
The report was
published in the BMJ.