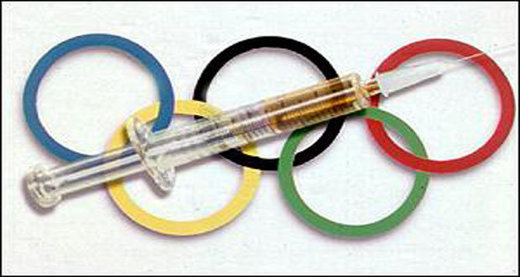 New allegations against Russian athletes from the recently released McLaren report may be politically motivated, with sports being used to put pressure on the country, a cyclist who revealed a UK doping scandal told RT.
"It's total nonsense. Obviously, Russia has got problems, but I think
doping is clearly an endemic problem.
It's wrong for WADA to allow anyone to focus on one nation. As far as I'm aware,
there hasn't been any other analysis of any other nation to the level that Russia has experienced,"
Dan Stevens told RT.
The former amateur British cyclist
blew the whistle
on a doctor who allegedly doped 150 UK athletes.
Russia came back into the doping scandal spotlight following the
release
of part two of the McLaren report on Friday.
The extended investigation by Canadian law professor Richard McLaren backed up his earlier findings of alleged state-sponsored cheating, adding a number of fresh accusations.
The report says the country created "an institutional doping conspiracy" across summer, winter, and Paralympic sports. Without providing any names, it claims that over 1,000 athletes benefited from the alleged plot to conceal positive doping tests between 2011 and 2015. The list is said to include Olympic medalists from the London and Sochi games.
Commenting on the accusations,
Vitaly Smirnov, head of Russia's independent anti-doping commission, said such a grand state-organized scheme as outlined by McLaren simply could not exist in Russia, and the commission, once again, is wrong to dig so deeply into one country when the problem is of a global scale.
"It's my belief that a state-organized and supported system of such manipulations and violations could not exist, and did not exist," Smirnov said.
"The issue being highlighted by Professor McLaren is not a problem isolated to one country. We see daily reports of violations in certain countries, and I do not want to give any names, as Professor McLaren does not."
The new "findings" were also condemned by Russia's Sports Minister, who said his department will thoroughly examine the information presented in McLaren's new report, but
dismissed
allegations of an institutional conspiracy.
"Russia's Sports Ministry says with all responsibility that there is no state-run program promoting doping in sport. McLaren said 'a state-run scheme.' This is the wrong term. There have been no schemes at all," Russia's Sports Minister Pavel Kolobkov said, according to his press-service.
He noted also that Russia has launched an investigation into its former anti-doping official Grigory Rodchenkov - McLaren's main source of information.
"Russia's law enforcement agencies are investigating certain violations, I would say, even crimes, carried out in particular by Rodchenkov and his possible accomplices," the minister said, also suggesting that WADA would do well if it "probed into doping violations in other countries as vigorously."
"Cold war values creep back to society and sport is being used as a facilitator in that," Dan Stevens says regarding the matter.
The cyclist, who himself is going through a doping probe in the UK and has had contact with a number of anti-doping bodies, also believes that the organizations are "genuinely running a program to protect athletes from doping in sport." However, with time it started to seem that those agencies were "almost covering up doping on a legal level."
"WADA claims to be transparent and clear, gives figures in terms of what they have investigated, but it's not providing information on what athletes are being tested for," Stevens noted, giving an example of an athlete who wasn't tested for EPO, which is on the list of prohibited substances.
Dan Stevens became involved in a doping scandal after he refused to give a sample, claiming there was an endemic culture of using performance enhancing drugs in British cycling. He was also the one who reported to the UK Anti-Doping agency on private clinician Dr. Mark Bonar, who reportedly had prescribed prohibited drugs to 150 UK athletes, including Stevens himself and a number of Premier League football players.
UKAD was expected to undertake a serious investigation, Stevens said. However, they cited lack of funding and did not initiate one, resorting instead to allegedly spending much more on a legal battle.
"But the funds were available to look at Russia. Why are these funds not being used to look at the UK or the US?"
he said to RT, adding, "It's only fair if all nations are treated the same way."
Stevens managed to make his voice heard in the end, tipping off a newspaper that secretly videotaped the doctor talking about his clients, including two professional dancers from a British television dance show and team members from Arsenal, Chelsea, and Leicester City.
The UK doping watchdog is now itself facing an inquiry initiated by the government.
The decision concerning Stevens' own case is to be announced in the near future, though the cyclist has little faith that justice will be served.
London-based writer and broadcaster Mary Dejevsky told RT she agrees with the fact Russia is by far not the only state that has a history of doping consumption. Referring to the summer Olympic Games in London in 2012 and the doping allegations unearthed by Dan Stevens, she says
all international doping inspection procedures raise doubts today, not merely those of Russia.
"Of course it may not just be Russia that managed to evade some of the controls. Before London 2012 everybody here was saying 'We're going to have the cleanest Olympic Games ever,' and now in retrospect - because of the new controls, because of what's been discovered there's also maybe a slight shadow over London," Dejevsky told RT.
"Also there's the question of the whole anti-doping regime in Olympic sport because there was an assumption that things were improving and the sport was getting cleaner, and of course this casts doubt on the inspection procedures, not just in Russia, but on international inspection procedures."