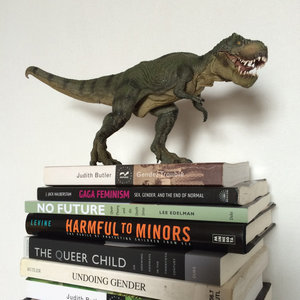 Nicola Sturgeon's government and the EU is paying for
children age two and up to be given lessons on sexuality and whether they want to identify as being boys, girls or gender neutral
.
And they are paying for the roll out of a programme which allows a 'research artist' who works with children from two up as well as policy makers
to encourage infants to talk about sex
.
The shocking project, funded by the Scottish Government and the EU, throws the spotlight on the SNP's questionable education record after they were heavily criticised for attainment in schools.
Horrifyingly the 'Gendersaurus Rex' concept - which is promoted and paid for by the taxpayer through the Imaginate Creative Project - asks:
How do we talk about queerness outside of sexuality? How do we talk about sexuality and children in the same breath without being accused of summoning the spectre of paedophilia?
Targeted towards young children the bizarre concept has angered parents who believe their sons and daughters should not be subjected to such complex subject matter
.
The Imaginate website states: "Our Creative Learning Programme works in partnership with schools, local authorities and Education Scotland to support pupils, teachers and other educators' creative development."
The Gendersaurus Rex promotional material states:
It's about making work that can speak directly to the gender-variant child, the queer child, the homosexual child, the cis-gendered child who might feel constrained by the expectations inherent in being a girl or a boy. It's about using the power of art as a place to question, subvert, hide from, muddy, invert and take refuge from the oppression of every day life. We can have a conversation with a three-year-old about that without getting bogged down in the details unless that's appropriate.
The concept created by Eilidh MacAskill and funded by part of a £2m government funded initiative also admits to being inappropriate however it still received cash.
It clearly states it looks at the "cis-gendered child" who are children who identify as being the sex they were born and
says it will focus on them because they might be feeling "oppressed
."

Comment: Who makes this stuff up? Have they considered that ("cis-gendered") children are perfectly fine, and that they might start feeling oppressed and confused after being taught such silly ideas?


The artists states: "I know that this is rocky ground and I have sensed unease at even the idea of sexuality and children being looked at in the same breath.
"But there is more to people than who they like to have sex with and we know that any silencing and taboo around children and their bodies always leads to trouble, so let's talk about it."
On the Genderasaurus Rex website
the artist, who writes that she works with children between the ages of two and five, also talks about rape and violence
.
She even makes reference to the singer David Bowie making unsubstantiated allegations about how he was involved in "underage sex" on the site which is targeted towards children and their parents.
She writes: "Since Bowie's death I've become aware of his sexual experiences with underage groupies in the 1970s music scene in LA...
"While I still feel it's important to praise his music and the impact he had on many peoples' lives, I obviously do not condone these acts, which are exploitative even with consent, no matter who perpetrates them.
"In terms of this Gendersaurus project, this situation opens up discussions of how we respond differently to inappropriate behaviour towards children and young people depending on who the perpetrator is."
It is not known how much money Glasgow based MacAskill has been paid for the project however she makes it clear she's been given funding to work with "policy makers."
A parent said:
The very idea that someone can access my child to put these ideas into their heads is frankly horrifying. I absolutely object to this and the fact that the public is funding it is sickening.
Imaginate has been approached for comment as has Ms MacAskill neither has responded with a comment.
Last year Nicola Sturgeon called a "major summit" of education leaders after she was slammed for the sorry state of education in schools.
A Scottish Government spokesman has denied they are funding the "Imaginate" project which based in Scotland.
However the website claims it is funded by Scottish Government.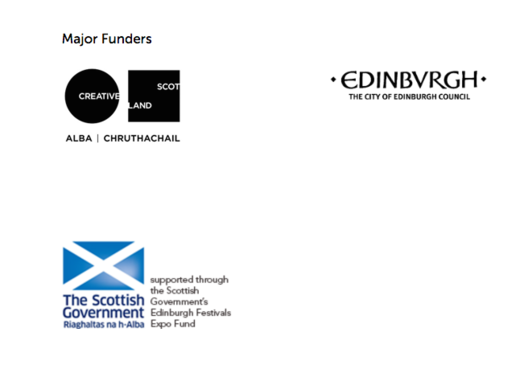 In March the Scottish Government Edinburgh Festivals Expo Fund was announced by Fiona Hyslop, Cabinet Secretary for Culture, Europe and External Affairs.
Their press release stated: "Imaginate Platforms will be a celebration and showcase of Scottish-based artists who consistently create work of a world class standard for children and young people."
According to a press release the programme received £89,700.