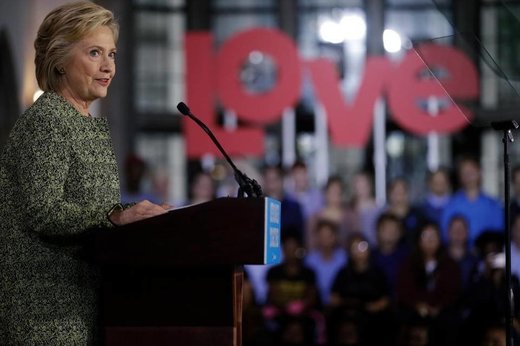 Students all over Penn State University agree on this much about Hillary Clinton: "She's slimy," said Anay Pope.
And Pope, 25, is a Clinton supporter. For the moment.
Clinton's poll numbers are sagging, and the biggest reason is that she's plunging among young voters.
A Quinnipiac University poll
this month found that in a four-way race, Clinton is up 5 points nationally with 18- to 34-year-old voters,
down from a 24-point lead just a month before.
Just days ahead of the first debate Monday and less than two months before voting ends, interviews with more than 30 young voters in the battleground state of Pennsylvania underscore her two challenges: Many young voters are taking serious looks at Donald Trump as well as Libertarian Gary Johnson and the Green Party's Jill Stein.
And many are debating whether they even want to vote this year.
"There's probably nothing Trump can say to make me vote for him," Pope said, but added, "She makes it hard to vote for her."
The Clinton campaign is quickly boosting its efforts to win over these voters, a tough mission since they've never been much on her side.
In 27 Democratic primary contests this year,
she won an average
of 28 percent of the 17- to 29-year-old vote, according to a study by CIRCLE, which studies youth voting trends.
Bernie Sanders was the clear young-voter favorite
.
Democrat Charlie Crist says Hillary Clinton is honest - audience breaks out in laughter