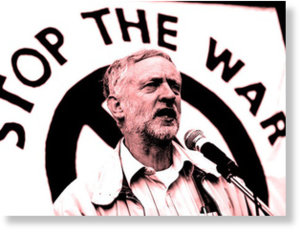 Jeremy Corbyn took to Twitter to pay tribute to the victims of 9/11 on the 15th anniversary of the terror attack.
At first glance, his tweet about the attack on New York City seems innocuous.
But the words chosen by the Labour leader in the second half of his message have seen him come in for plenty of criticism.

Comment: Not really; the overwhelming majority of attention it garnered was positive.


After saying his thoughts were with those whose lives were 'shattered' on the fateful day, he wrote: '
And in the wars and terror unleashed across the globe in its aftermath
.'
His reference to the 'wars' and 'terror' that followed provoked fury on social media as people suggested he should have kept the tributes to 9/11.
Mr Corbyn, who played a leading role in the Stop the War Coalition opposed to military interventions in Afghanistan and Iraq, received a barrage of tweets criticising his choice of words.