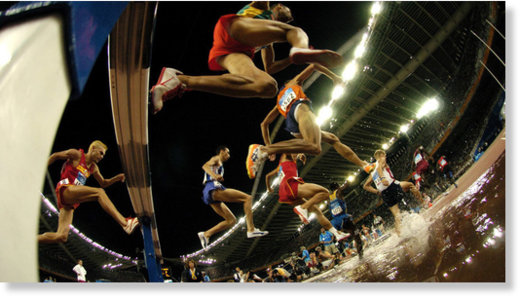 The destruction of doping test results by the ex-chief of the Moscow anti-doping laboratory, Grigory Rodchenkov, may have been done deliberately to discredit the Russian anti-doping system, according to Russia's Investigative Committee.
"In December 2014, WADA [the World Anti-Doping Agency] sent a letter to Rodchenkov, saying that all doping tests which were kept in Moscow were to stay there to be unsealed if needed, " Investigative Committee spokesman Vladimir Markin said during a radio interview with Russia's Vesti-FM.
However, the former chief of the anti-doping body for some reason "decided to destroy those doping tests."
"And now he's 'singing songs' from the US that someone made him do it. Judging by what he says, and how hysterically he comments on his actions, we can't exclude the possibility of this having been done purposefully, to discredit the entire anti-doping system."
The Russian Investigative Committee has meanwhile sent to the US a request to question Rodchenkov in the framework of the criminal case that was launched in Russia.
Rodchenkov has been facing charges of abuse of authority since mid-June.
In May,
The New York Times
published an article based on an interview with Rodchenkov, who spoke about alleged numerous breaches of anti-doping rules in Russian sport, with some of them done with his participation. Allegations of widespread doping in the country were first mentioned in a WADA report in November.
According to Markin, Rodchenkov confirmed to WADA that he had received its letter asking him to keep doping tests results.
Nevertheless, Rodchenkov told his employees to destroy the samples on December 12, 2014, to avoid revealing "downsides and breaches in his activities" and to keep his position, Markin said.
On June 17, the International Association of Athletics Federations (IAAF) - and subsequently the International Olympic Committee (IOC) - upheld its ban on Russia's track and field team over allegations of doping, excluding the Russian team from this year's Summer Olympic Games, which start in Rio de Janeiro on August 5.
A few days after the decision, Russian track and field athletes announced they would file collective and possibly individual lawsuits with the Court of Arbitration for Sport to challenge the ban.