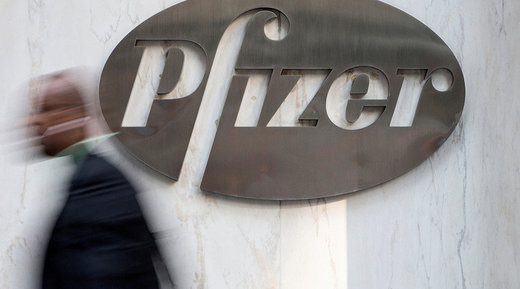 There is no longer a single major US drug company from which prisons can access drugs for death penalty executions. Pfizer announced strict limits on the distributors of its drugs Friday, prohibiting them from contributing to capital punishment.
Joining over 20 other drug companies from the US and Europe, the New York-based global pharmaceutical corporation Pfizer implemented restrictions on its drugs that could possibly be used for state executions. The company cited both moral and business reasons.
"Pfizer makes its products to enhance and save the lives of the patients we serve. Consistent with these values, Pfizer strongly objects to the use of its products as lethal injections for capital punishment,"
a statement approved March 28 from the Pfizer website said.

Comment: Surely, the slow route -- through vaccination -- is much more ethical.


The company also promised to enforce its policy.
"Pfizer will consistently monitor the distribution of these seven products, act upon findings that reveal noncompliance, and modify policies when necessary to remain consistent with our stated position against the improper use of our products in lethal injections,"
the statement continued.
Lethal injections are made up of a
"cocktail"
of three main ingredients, one of which is sodium thiopental. In 2009, manufacturing problems at the sole factory approved by the US government to create the ingredient led to the plant's shutdown. It was operated by Hospira, a drug device company recently acquired by Pfizer. That closure followed by European bans on exports of lethal injection drugs to the US prompted states with the death penalty to scramble for alternatives.
"Executing states must now go underground if they want to get hold of medicines for use in lethal injection,"
Maya Foa, director of London-based human rights organization Reprieve's death penalty team,
told
The New York Times, following Pfizer's announcement.
Of the 31 states with a death penalty, some opt for the electric chair, firing squad, gas chamber or hanging, while others obtain pentobarbital through compounding pharmacies, a special type of dispensary that creates otherwise unavailable drugs for certain patients and which is not regulated by the FDA
. Pentobarbital is a barbiturate, one of the three main ingredients in a lethal injection.
Hospira, before the Pfizer acquisition, produced barbiturates and other drugs used in capital punishments, despite the company's effort to prevent such use. In 2014, its products contributed to a prolonged execution session in Ohio, and Arkansas reportedly has a stockpile, according to The New York Times.
Despite nearly two-thirds of US states keeping the death penalty legal, execution frequency is way down since 1999 when there were 89 of them. Last year saw 28, and so far in 2016, there have been just 14 state sanctioned killings, according to the Death Penalty Information Center. Since 2014, just seven states have executed prisoners.