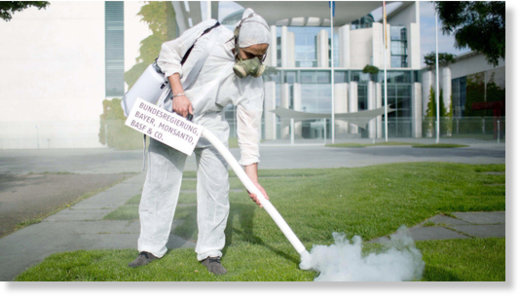 German pharmaceutical giant Bayer is considering making a bid to buy American agrochemical company Monsanto, Bloomberg reports. With Monsanto's $40 billion market cap, the combined enterprise would become the largest supplier of farm chemicals and seeds.
The deal is likely to raise many questions from competitors and authorities.
"Trying to do this merger is like going sailing in a tsunami. This is going to raise real significant concerns at the Justice Department," a former departmental lawyer who has worked on behalf of farmers, David Balto,
told
the
Financial Times
.
The possible merger comes after Monsanto failed to acquire its rival, Switzerland's Syngenta for about $46.2 billion last August. Syngenta was bought by ChemChina for reported $44 billion.
According to the
FT
sources, Monsanto held informal talks with two German chemicals companies - Bayer and BASF about the industry future, but no agreement on consolidating forces has been reached.
However, Monsanto doesn't want to become a branch of a German company.
"Monsanto has no interest in being swallowed by a German group, it wants to remain American," a person close to company management told the FT.
Another merger in the industry, the $130 billion deal joining Dow and DuPont, has made Monsanto's position weaker in the market, paving the way for its negotiations with the German chemical producers.
Monsanto shares gained as much as 12 percent on Thursday on news of the potential merger.