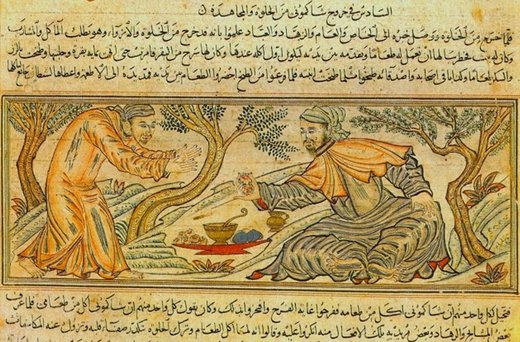 Dramatic evidence has revealed the presence of Siddhartha Gautama, the man who became Buddha, as far west as Persia. Family seals and records found at Persepolis, the ancient capital of the fourth Persian Emperor, Darius the Great, have been identified and associated with the names of Siddhartha Gautama and his father, Suddhodana Gautama.
The Persepolis Seals identified royals and other important personages within the Persian ruling sphere. Guatama was the name of the royal family of the Saka kingdom.
Analysis of Seals PFS 79, PFS 796 and PF 250 found among the collection of important seals in Persepolis, the Persian capital of Emperor Darius I,
are purported to be the Gautama family according to an interpretation by Dr. Ranajit Pal
(
The Dawn of Religions in Afghanistan-Seistan-Gandhara and the Personal Seals of Gotama Buddha and Zoroaster,
published in
Mithras Reader: An Academic and Religious Journal of Greek, Roman and Persian Studies.
Vol. III, London, 2010, pg. 62).
The family crest bore the etching of a crown-headed king flanked by two totems, each a standing bird-headed winged lion. The Seal of Sedda depiction of a
Sramana
(Persepolis Seal PFS 79), a Lion-Sun
shaman
, is based on information gathered from a number of other seals
the name refers to Sedda Arta (Siddhartha), i.e., Siddha (Liberator of) and Arta (Universal Truth).

The twin guardians each had the body of lion and the head and wings of a mythic sunbird (i.e., Egyptian Sun-bearing falcon). The lion and falcon-gryphon motifs represented a pair of Sramana shamans. Therefore, the family seal associated with Gautama, described a royal person of the Arya-Vedic tradition.
A similar image of Buddhist iconography shows a Buddha seated on a "lion-throne" under a bejeweled tree with cosmic aides at his side. The Buddhist montage declares his enlightenment under the cosmic Sacred Tree of Illumination.
What would the family crest of the Gautama family be doing in Persia? Was Siddhartha Gautama connected to the Persian Empire?
Read the remainder of the article
here
.