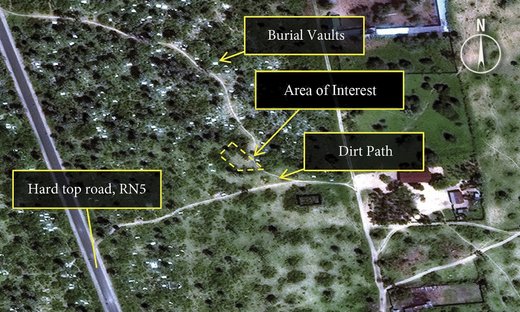 Police in Burundi have arrested a British and a French journalist during a sweep for rebels in flashpoint districts of the capital, officials said on Friday, a move likely to further strain tense relations with western donors.
Moise Nkurunziza, deputy police spokesman, said the police had picked up Phil Moore, a British photojournalist, and Jean Philippe Remy during raids on Thursday in the Jabe and Nyakabiga neighbourhoods of Bujumbura.
"The police arrested five people including a British national who was a journalist," said Nkurunziza, adding that the Frenchman had then come to ask about his British colleague's whereabouts and was also arrested "for interrogation motives". Both men had journalist accreditation in Bujumbura, he said.
Burundi has been in turmoil since April when the president,
Pierre Nkurunziza, announced plans to run for a third term in office
, sparking weeks of street protests by the opposition who said his bid was unconstitutional.

Comment: Yes he did... because the people want him to remain as leader - he actually does positive things for his people, rather than let Western corporations exploit them.


Mass graves believed to contain the bodies of dozens of people killed by security forces in Burundi have been revealed in satellite images, video footage and witness accounts, Amnesty International said on Friday.

Comment: Images which 'reveal' nothing more than that grass is green in Burundi.


The rights group said there were five possible mass graves in the Buringa area, on the outskirts of Bujumbura. "Witnesses told Amnesty International that the graves were dug on the afternoon of 11 December, in the immediate aftermath of the bloodiest day of Burundi's escalating crisis," the group said.
This month the UN rights chief called for an urgent investigation into the alleged mass graves. Burundi's government dismissed the allegations, saying they were based on false information.
In a statement on its website, the French newspaper
Le Monde
called for the release of both journalists, saying they were its special correspondents in Burundi. The British Foreign Office said it was urgently looking into reports about the detention of a UK national.