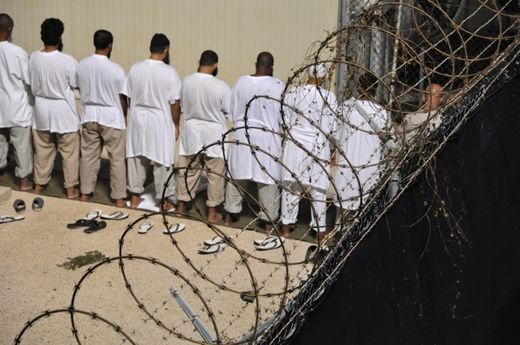 A long-cleared Guantanamo Bay detainee, never charged with a crime, has been transferred back to his home country of Morocco, the Pentagon announced on Thursday.
The move comes as Congress considers the expansion of restrictions on such transfers.
Younis Abdurrahman Chekkouri, 47, was repatriated after officials unanimously approved his transfer, said Cmdr. Gary Ross, a Defense Department spokesman.
He was taken to Guantanamo 13 years ago under suspicion of being a militant from the Moroccan Islamic Combatant Group in Afghanistan. He was approved for release in 2009 and was never charged with a crime.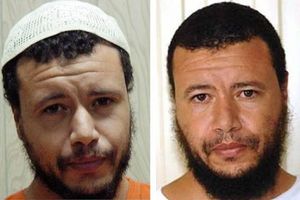 Chekkouri was delivered to the North African country on Wednesday.
"The United States is grateful to the Government of Morocco for its willingness to support ongoing U.S. efforts to close the Guantanamo Bay detention facility,"
the Pentagon said in a statement.

Comment: What hubris!


The Cuba-based prison camp still houses 115 detainees, who are being held under suspicion of involvement in terrorist activities.
Fifty-two of the detainees have been cleared for release but reside in administrative limbo
, much like Chekkouri did.
One such detainee, Tariq Ba Odah, was also cleared for release in 2009. He has been on hunger strike since 2007, in protest against what his lawyers term unlawful detainment. The Pentagon refuses to release him, despite his medical state qualifying him for a release under the Geneva Conventions.
Obama made a campaign promise that Guantanamo would be closed by 2009 during his first bid for the presidency, but the prison camp still remains open six years later.
"I think I would have closed Guantanamo on the first day. I did not at that time because we had a bipartisan agreement that it should be closed," Obama said in March, referring to 2008 Republican rival John McCain, who had hinted during campaigning that he was also not opposed to closing the facility.