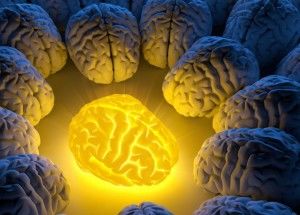 Depressive disorders affect millions of Americans every year.
They can damage family relationships, affect job or school performance and be a risk factors for physical health problems as well. There are many prescription drugs available nowadays, and while they are certainly an improvement over first-generation antidepressants, they still carry with them an array of side effects that many people would like to avoid.
There are, however, natural options to help treat depression, especially if it is mild to moderate in nature. A balanced diet, rest, regular exercise and stress management can all help this condition. And, increasingly, researchers are finding that depression is also responsive to treatment with natural supplements like curcumin, the active ingredient in turmeric.
New landmark study
A landmark study on curcumin and its effects on depression, however, could spell new hope and an increased quality of life for those suffering from this disorder. The new breakthrough research concluded that curcumin was as effective as Prozac in treating depressive disorders but lacked any serious side effects and was well-tolerated by patients across the board. This could deal quite a blow to the pharmaceutical industry, which makes a whopping $12 billion annually from the sale of antidepressants which carry undesirable side effects and which, for many patients, simply do not work.

Comment: The side effects are worse than "undesirable".
This study holds weight because it was randomized and controlled, and it also offers hope that natural therapies will be a viable option for this disorder. Researchers believe that the effectiveness of curcumin stems from the fact that it can inhibit monoamine oxidase, an enzyme which is linked to depression if found in the brain in high levels. It can also help, at the same time, to raise the levels of serotonin and dopamine in the brain, which can lead to feelings of calm and well-being. The combination of this is a potent one and people in this study reported, with regular use of curcumin, significant reduction in their emotional symptoms.
Effective relief without side effects
The ability of this deep-gold spice, so common in Indian curries and other dishes, to curb depression and act upon dopamine and serotonin levels truly does seem to be able to treat the symptoms of depressive disorders naturally and effectively.
One of the best things about curcumin is that, to date, it has shown no negative side effects. Unfortunately, the same cannot be said of prescription antidepressants which can bring with them issues like sleep disturbances, an increase in anxiety and even serious problems like schizophrenic behavior. It is no wonder, with problems like this, why more patients are seeking natural relief.
So, if some form of depressive disorder is a problem, then consult with a naturopath or herbalist and discuss the possibility of using turmeric or curcumin supplementation to help treat this condition. This study certainly shows that there are natural alternatives available for those who wish to treat their depression without suffering from the side effects of mainstream prescription drugs.
Comment:
More on the
research itself:
The antidepressant activity of curcumin was initially suggested by various animal models of depression. But no evidence had been found on the clinical effectiveness of curcumin against depression.

So researchers designed a clinical experiment that was randomized and observer-masked. This means the observers were not told what treatment had been allotted to the patients, and the patients were instructed not to discuss their treatment regimens with the observers.

The researchers randomly divided volunteers diagnosed with major depressive disorder into three study groups of 20 patients each. The first group took 20 mg of the antidepressant Prozac® (fluoxetine) every morning. The second group took a total of 1,000 mg of absorption-enhanced curcumin in two divided doses of 500 mg each. And the third group took both the once-daily fluoxetine and the twice-daily curcumin.

The results were measured using the Hamilton Rating Scale for Depression (HAM-D scale). This scale provides a way to rate the severity of depression by assessing mood, anxiety, feelings of guilt, suicidal ideation, insomnia, agitation or motor retardation, weight loss, and other body symptoms.

Efficacy and safety were evaluated after two, four, and six weeks. The HAM-D scale showed that the proportion of patients responding well to treatment was 62.5% in the curcumin group of the study, 64.7% in the fluoxetine group, and 77.8% in the combination group.

The study team concluded that there was no statistically significant difference in the improvements among the three treatment arms. In other words, there was no difference in the effectiveness of the enhanced curcumin formulation compared to the prescription antidepressant fluoxetine in improving symptoms of depression between baseline and six weeks of treatment.

The study team concluded that this "is the first randomized clinical trial that clearly highlights that curcumin may be an effective and safe agent when used as a modality of treatment in patients of MDD [major depressive disorder]."

Sources
http://www.turmericforhealth.com
http://www.organiclifestylemagazine.com/how-...
http://www.naturalnews.com
http://www.lef.org
truthwiki.org/Turmeric