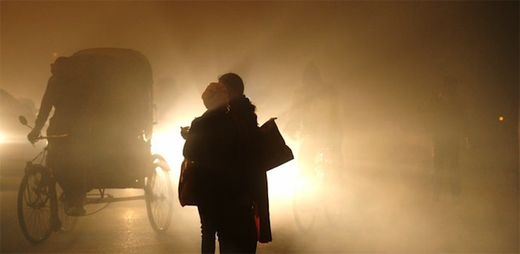 The death toll of a cold spell in northern and eastern India has reportedly exceeded 130.The cold snap in the northern state of Uttar Pradesh has disrupted rail and air transportation, media reported on Monday.
However, Uttar Pradesh Secretary and Relief Commissioner Leena Johri has not confirmed the number of fatalities. Citing authorities, Johri said there has been no report of death due to cold wave.
Meanwhile, Delhi-based All India Radio (AIR) reported that severe cold weather and fog has caused accidents which claimed the lives of 25 people in Uttar Pradesh during the weekend.
In the National Capital Territory of Delhi, as well as neighboring northern state of Haryana, and Bihar, a state in east India, 12 cold-related deaths were reported.
Foggy conditions caused serious disruption in air and rail transportation.
Some 137 flights were delayed and 14 more canceled at Delhi airport. The fog and low visibility have caused delays in 78 train departures as well.
The potentially deadly winters in India are short and last only from December to February.
According to officials in India Meteorological Department, cold weather will prevail in the northern regions few weeks longer.