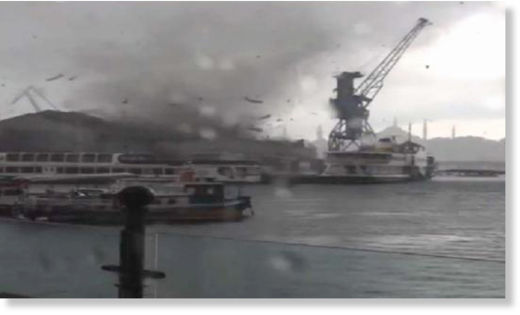 Heavy rain, thunderstorms and even a tornado hit parts of Istanbul, Turkey, on Saturday.
The tornado, which started as a waterspout, moved inland dealing damage to parts of the Golden Horn and Eminonu districts of the city.
Meanwhile, other parts of the city that were spared by the tornado had to deal with flash flooding as a thunderstorms rolled through the city Saturday afternoon into Saturday night.
The video may contain profanity in a foreign language.