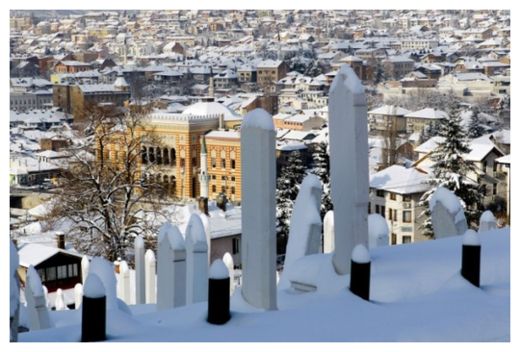 Heavy snowfall Monday night as a result of a low pressure front from Italy covers the Balkans.
After the Balkans, the low pressure front will move in the direction of the south-east Balkan peninsula, said meteorologist Ibrahim Hadzismajlovic.
"Snow will fall Tuesday and Wednesday. We can also expect it on Friday. Average temperature will range from -6 to 0 Celsius degrees, daily temperatures from -3 to 2 C. In the south we can expect temperatures reaching 8 Celsius degrees. On Thursday and Friday we expect lower temperatures. On weekend, daily temperatures will be above 0, while morning will remain low," said Hadzismajlovic.
The snow caused difficult and slow traffic flow. There is about 5 centimeters of snow on mountain roads in Bosnia and Herzegovina. Some mountain passes required the use of chains for cars.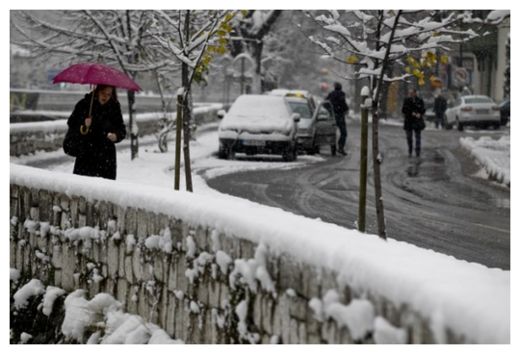 In Serbia, morning temperatures were bellow 0 Celsius degrees. The lowest temperature, -12 Celsius degrees, was at the mountain Kopaonik. In Belgrade it was -1 C. Snow will continue falling in Serbia tomorrow. Higher temperatures without a snowfall is expected on Thursday.
Snow fell in northern and central Montenegro, as well as in the mountains in the south. Rain is falling in the other parts of the country. The meteorological service predicts snow and sleet with a mild to strong wind. The highest daily temperature in the next few days will be in the range of -7 and 10 C. On Thursday higher temperatures are expected.
After the past few stormy days, with strong winds and plenty of rain, light snow falling this morning in northern Croatia, while on the Adriatic Sea weather is sunny with rain. The air temperature ranges from -2 to 3 C. On the Adriatic coast is warmer, with temperatures between 4-9 C. In the next few days in Croatia is expected rainfall with temperatures of -3 in the north to 10 C in the south of the country.