Hundreds of skiers are stuck on New Zealand's Mt Hutt after freak weather forced its closure.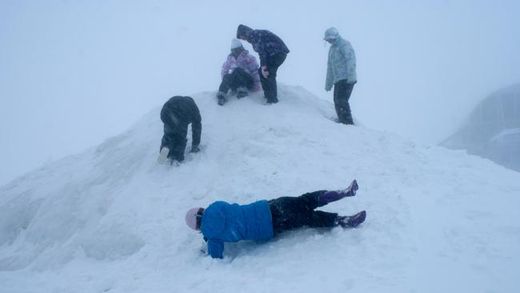 A combination of drifting snow and poor visibility has been blamed. While ski area management were aware of an approaching front and poor forecast, the situation deteriorated quickly, Mt Hutt ski area manager James McKenzie said.
There are 316 people trapped on the mountain.
"We made a decision to close the mountain at 11.30 this morning and a number of people made it safely down the road," he said.
"However at midday a combination of new snow blowing around everywhere and wind gusts of up to 45km/h, especially around the Saddles, meant visibility along the upper section of the access road deteriorated to the extent we closed the road completely.
"Guest safety is of paramount concern and we're continually assessing the conditions. We won't rush to get people down until visibility improves.
He said the skiers were doing well.
"We've got plenty of food, hot drinks and space up here in the base building, so if we do have to hunker down into the hours of darkness our guests will be warm, dry and well looked after."