Port Louis, Mauritius - Officials say flash floods blamed on climate change killed at least 11 people in the capital of the Indian Ocean island of Mauritius. Officials said most drowned in rivers of water that rose swiftly Saturday in a pedestrian underpass and an underground car park.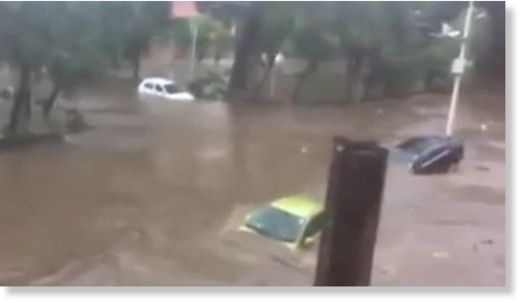 Torrential downpours slammed Port Louis. The meteorological office reported 152mm (6 inches) of rain fell in less than an hour. It warned there could be more storms. Prime Minister Navinchandra Ramgoolam declared Monday a day of mourning. On national radio Sunday he blamed climate change for the floods.
He said there also was heavy property damage. National TV showed people clinging to each other as they waded through hip-high water in a central street.
L'Express
newspaper showed cars floating away.