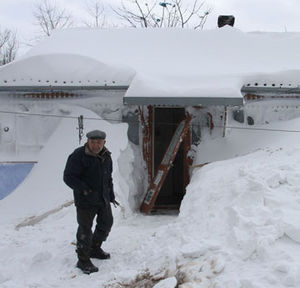 Cold has killed 37 people in Ukraine so far this month as temperatures reached minus - 23 degrees in parts of the country, the government said.
The health ministry said 190 people had sought medical help and 162 had been hospitalised.
Night temperatures are expected to drop to -28 degrees in northern, central and eastern Ukraine this week, weather forecasters say.
The cold snap followed heavy snowfall which left some areas covered with as much as 53cm of snow.
The emergencies ministry said this week it was setting up hundreds of heated tents across the country where people could get hot drinks and receive first aid.
Last February, as Ukraine went through its coldest winter in six years, more than 130 people died of cold in the country of 45 million.