Two people have been killed after a section of road caved-in on a busy city street. Three others, including a baby girl, were injured when the crater appeared in Harbin in China's Heilongjiang province on Monday. They were saved when rescue workers gained access to the 20ft-wide hole via a drainage tunnel.
Two passers-by died from injuries sustained in the fall. Incredibly, the baby girl only sustained minor grazes to her head.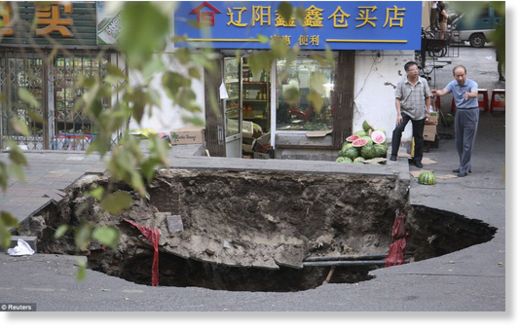 The tragedy, which happened at around 4pm local time, left the 33ft-deep pit in the middle of the road. A temporary traffic ban has been imposed on the road while rescue workers assess the danger posed to local residents. An investigation into the cause of the collapse has been launched.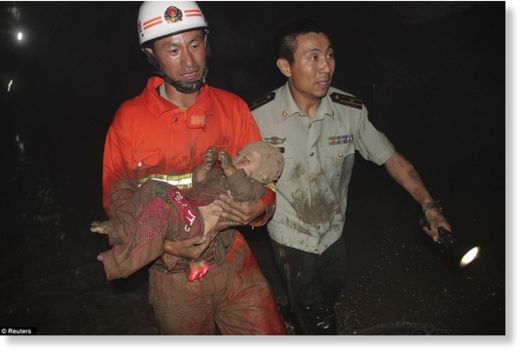 Video
and
additional images