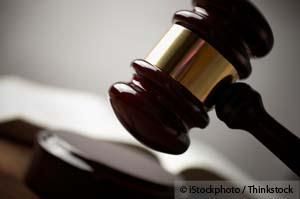 That Monsanto has a phenomenal level of influence over American legislators and regulators is well known, but the latest gift to the biotech industry is really over the top. A stunning rider, ironically named "the Farmers Assurance provision" (Section 733), has been added to the 2013 Agricultural Appropriations bill, aka the Farm Bill. This provision, if passed into law, will essentially grant biotech companies like Monsanto free reign to act with impunity.
This rider would allow biotech crops to be planted even if a federal court has ordered planting to be halted until an Environmental Impact Statement has been completed. It also puts restrictions on regulations, and allows fast-track approval of genetically engineered (GE) crops, despite the fact that the US is already the only developed country that does not require safety testing of GE plants.
Danielle Stuart, a Monsanto spokeswoman, has stated the bill "provides an assurance for farmers growing crops which have completed the U.S. regulatory review process that their harvest won't be jeopardized by subsequent legal disputes."
1
Are Biotech Companies About to Gain Immunity from Federal Law?
The rider was added by the agricultural sub-committee chair Jack Kingston (R-Ga.). Not surprisingly, Kingston was voted "legislator of the year for 2011-2012" by the Biotechnology Industry Organization. The featured article by Alexis Baden-Mayer and Ronnie Cummins2 spells out the many problems with this "Monsanto protection act," snuck in by biotech's inside man:

The Monsanto Rider is an unconstitutional violation of the separation of powers. Judicial review is an essential element of U.S. law, providing a critical and impartial check on government decisions that may negatively impact human health, the environment or livelihoods...
Judicial review is a gateway, not a roadblock... The ability of courts to review, evaluate and judge an issue that impacts public and environmental health is strength, not a weakness, of our system...
It removes the "legal brakes" that prevent fraud and abuse. In recent years, federal courts have ruled that several USDA GE crop approvals violated the law and required further study of their health and environmental impact. These judgments indicated that continued planting would cause harm to the environment and/or farmers and ordered interim planting restrictions pending further USDA analysis and consideration. The Monsanto rider would prevent a federal court from putting in place court-ordered restrictions, even if the approval were fraudulent or involved bribery.
It's unnecessary and duplicative. Every court dealing with these issues is supposed to carefully weigh the interests of all affected farmers and consumers, as is already required by law. No farmer has ever had his or her crops destroyed as a result. USDA already has working mechanisms in place to allow partial approvals, and the Department has used them, making this provision completely unnecessary.
It shuts out the USDA. The rider would not merely allow, it would compel the Secretary of Agriculture to immediately grant any requests for permits to allow continued planting and commercialization of an unlawfully approved GE crop. With this provision in place, USDA may not be able to prevent costly contamination episodes like Starlink or Liberty Link rice, which have already cost farmers hundreds of millions of dollars in losses. The rider would also make a mockery of USDA's legally mandated review, transforming it into a 'rubber stamp' approval process.
It's a back-door amendment of a statute. This rider, quietly tacked onto an appropriations bill, is in effect a substantial amendment to USDA's governing statute for GE crops, the Plant Protection Act. If Congress feels the law needs to be changed, it should be done in a transparent manner by holding hearings, soliciting expert testimony and including full opportunity for public debate.
Anti-GMO Activist Vandana Shiva: 'Find the Right Thing to Do. That is Your Duty'

If ever there were a rock star in the battle over genetically engineered seeds and foods, Vandana Shiva is the diva, according to Bill Moyers. Shiva, who has fought long and hard against Monsanto and other corporate giants like Coca-Cola, founded Navdanya, a group whose goal is to restore native seeds to India, and to support small farmers in their efforts at self-sufficiency without dependence on genetically engineered products.
Although she acknowledges that the battle she's fighting is an uphill one, she doesn't let it get her down.
Duty comes before thoughts of outcome,
in the Hindu spiritual teachings. What's important, she told Moyers in a recent interview, is to
find out what the right thing to do is, and then just do that
.
Our legislators would do well to listen to such wisdom.
Call to Strike the "Monsanto Protection Act"
The Farmers Assurance provision, dubbed the Monsanto Protection Act by Food Democracy Now, is a perfect example of just how insidious the collusion between the biotech industry and Washington really is, and how easily and nonchalantly they undermine our most basic rights.

In response, 38 food business, retailers, consumer-, family farm-, environmental- and public interest groups have expressed their opposition to the provision in a letter sent to Harold Rogers (Chair, Committee on Appropriations) and Norm Dicks (Ranking Member), asking for the provision to be stricken from the farm bill3 .

Rep. Peter DeFazio (D-Ore.) has sponsored an amendment to the bill that would nullify Kingston's Monsanto-friendly provision. You can sign your name to a letter created by Food Democracy Now, asking your Representative to support DeFazio's amendment to strike Kingston's biotech-friendly "farmer assurance provision." The campaign letter can be found here.
Please Continue Supporting the California GE Labeling Battle
In November, California voters will decide the fate of the ballot initiative to label genetically engineered foods, and needless to say, the stakes are higher than ever. If we want any chance of protecting our food supply from dangerous genetically engineered ingredients, we must:
Appeal to Congress to do the right thing and strike the unconstitutional Farmers Assurance provision from the farm bill, and
Help California pass this labeling law
We need your help, as the biotech industry will surely outspend us by 100 to 1, if not more, for their propaganda. Please remember, the failure or success of this ballot initiative is wholly dependent on your support and funding! There are no major industry pockets funding this endeavor, which was created by a California grandmother. In order to have a chance against the deep pockets of Big Biotech, it needs donations from average citizens. So please, if you have the ability, I strongly encourage you to make a donation to this cause.
It's important to realize that getting this law passed in California would have the same overall effect as a national law, as large companies are not likely going to label their products as genetically engineered when sold in California (the 8th largest economy in the world), but not when sold in other states. Doing so would be a costly PR disaster.
The initiative also needs more volunteers, as they need to reach
every single California community
- large and small. I urge you to get involved and help in any way you can. Be assured that what happens in California will affect the remainder of the U.S. states, so please support this important state initiative, even if you do not live there!
If you live in California and want to get involved, please contact LabelGMOs.org. They will go through all volunteer requests to put you into a position that is suitable for you, based on your stated interests and location.
No matter where you live, please help spread the word in your personal networks, on Facebook, and Twitter. For help with the messaging, please see LabelGMOs.org's "Spread the Word!" page.
Whether you live in California or not, please donate money to this historic effort, either through the Organic Consumers Fund.
Talk to organic producers and stores and ask them to actively support the California Ballot. It may be the only chance we have to label genetically engineered foods.
Sources and References