Residents of various settlements straddling the foot of Mt Cameroon in the country's southwest are increasingly panic-stricken. Over the past one week, they have been witnessing and reporting mild tremors and explosions on the highest geographical peak in West Africa.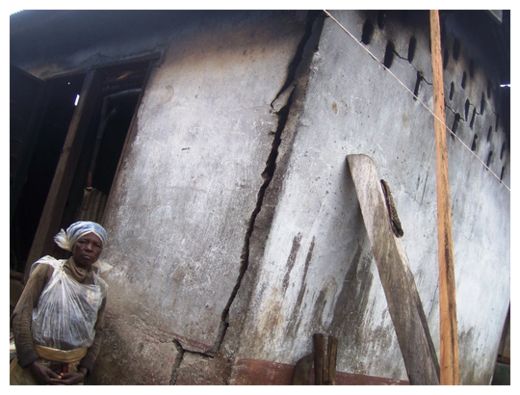 The most palpable of the protracting volcanic activities was recorded Friday night. A group of Norwegian and Chinese sightseers heading to the mountain summit truncated their sleep and engaged a hasty retreat when loud explosions awoke them at close to midnight.
"It was about 11:45 pm. We heard a heavy explosion followed by some earth vibrations. It lasted about 7 seconds. There were flames and sulphuric acid coming out of a spot where we found ash and we decided to go back down," Peter Linonge Buma, a guide accompanying the tourists recounted Saturday.
Many residents of Buea, the administrative headquarters of the South West Region perched on the foot of the mountain, say they are on their toes. They are readying to vacate should the prolonging tremors and explosions gather intensity.
"I have packed a bag and made arrangements to leave town as soon as the vibrations and explosions begin to gather intensity. One never knows when a full-scale eruption may occur," Gladys Kang, a student at the University of Buea told CameroonPostline.com Saturday. "Look around. Some of my neighbors have already bolted their doors and left as they cannot stand the earth tremors we've been witnessing over the past week."
Geologists, trouping to Buea since the advent of the mild volcanic activity, have nonetheless been multiplying efforts at watering down the swelling fright. They are urging the population to remain calm, emphasizing that the ongoing abnormal behavior is routine for a volcanic highland of the stature of Mt Cameroon. They have been citing records to show that mild volcanic activity is but normal on the mountain.
The most recent eruptions on Mt Cameroon occurred in March 1999 and May 2000. The 4100-metre-high mountain lies along what geologists call the Cameroon volcanic line which stretches from the Gulf of Guinea to the northern parts of the country.