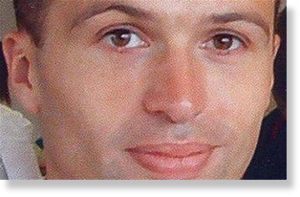 An inquest into the death of the spy whose body was found in a locked holdall is set to go ahead this spring, casting light on one of the most baffling mysteries in the recent history of the secret services.
It remains one of the most baffling mysteries in the history of the British secret services.
When the body of an MI6 spy was found locked in a holdall in the bath of his flat, in August 2010, it led to a rash of conspiracy theories, from the disturbing to the downright bizarre.
Nearly 18 months on, police have been unable to establish what led to the death of Gareth Williams, despite a battery of toxicology tests and an exhaustive investigation into his background and his movements.
But Dr Fiona Wilcox, the recently-appointed coroner for Westminster, has decided the time is now right to attempt to record the first official account of what happened to the 31-year-old spy.
She will hold a Pre Inquest Review (PIR) on March 29 at Horseferry Road Coroners Court. A full inquest will begin three weeks later, probably at a larger venue, and is expected to last three to four days.
The PIR is required to establish who will give evidence and, crucially, in what form. Attending will be a member of Scotland Yard's investigation team and legal representatives of GCHQ and MI6.
A solicitor is understood to have been appointed by Mr Williams's parents Ian and Ellen to represent his family.
It is expected that some, if not all, the evidence from as many as 40 of Mr Williams's colleagues will be held 'in camera', to protect their identities and the content of their statements.
The spy's badly-decomposed body was found at 6.30pm on August 23 at his flat in Pimlico, barely a mile from the headquarters of MI6, the Secret Intelligence Services, across the River Thames.
The property was used by MI6 as a safe house. In what was apparently a secret services in-joke, the building was owned by a British Virgin Islands-registered company called New Rodina, meaning 'new motherland' in Russian.
Mr Williams had not showed up at work for several days. But it was only when his sister Ceri, a physiotherapist, rang police from her home in Chester to say she had not heard from him in over 10 days, that a constable went to the top-floor flat in Alderney Street.
Here he made a gruesome discovery.
The flat was "spotless". But in the bath was a red North Face holdall from which red liquid was seeping. It had been padlocked.
Inside the officer found a body so contorted that he initially assumed the "legs and arms had been cut off". There were no signs of a struggle.
On a table were two iPhones, a number of SIM cards and an Apple notebook computer, suggesting it was not a robbery.
News of the find - and its description by detectives as "a tidy job" - prompted speculation that Mr Williams had fallen victim to a hit instigated by a foreign power.
Mr Williams, a brilliant mathematician who took a degree course at Bangor university while in his early teens, had been seconded from GCHQ - the government's listening centre in Cheltenham - to MI6, to work on top-secret computer systems to detect and prevent cyber-attacks on Britain's banks and infrastructure and eavesdrop on terrorist communications.
At the time of his death he was understood to be researching British vulnerability to Russian, Turkish and Chinese gangs - any one of them capable of targeting him.
There was even talk that a couple of Mediterranean appearance who visited his block and claimed to have a key to his flat weeks before Mr Williams's death were Mossad agents. Police have never been able to trace the pair.
But towards the end of December 2010 Detective Chief Superintendent Hamish Campbell, head of Scotland Yard's homicide command, felt confident enough to discount a spy-on-spy killing, stating: "This is not linked to his work - it's his private life."
Scotland Yard revealed that Mr Williams's iPhone was used to visit websites on bondage. He had been to a drag show and had tickets to further shows at a gay club.
Detectives from Operation Finlayson became convinced he could not have locked himself inside the holdall and turned to the possibility that he died as a result of a sadomasochistic game, perhaps after his partner panicked and fled.
DCS Campbell admitted police had been unable to trace any sexual partners of Mr Williams, but added: "We are very sure that someone else was in that flat."
Mr Williams's family angrily denied suggestions that he would have behaved in that way.
When police revealed that unworn women's dresses and wigs had been found in the wardrobe, Sian Lloyd-Jones, a fashion stylist and close friend of the victim, came forward to state that they must have been presents for her and Ceri.
The first post-mortem by Home Office pathologist Dr Ben Swift, together with toxicology tests, proved inconclusive. His account to the inquest is likely to be frustratingly sketchy.
Mr Williams now lies buried in a cemetery near his parents' home in Valley, on Anglesey, overlooking the hills where he loved to cycle with his father.
His gravestone, inscribed in Welsh, reads: "In loving memory of Gareth Williams, mathematician, a special son and brother. Free to run in the mountains."
Attending his funeral at the Bethel Chapel in Holyhead, Sir John Sawers, the head of MI6, said: "Gareth was a hugely talented person, and he was very modest and generous as well.
"He did really valuable work with us in the cause of national security."
That statement left hanging in the air the question of what precisely it was that Mr Williams did for "the cause", and was it enough to get him killed?
His family hope the forthcoming inquest will go some way towards answering that nagging question.