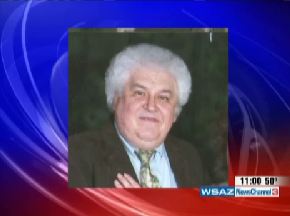 South Charleston - A man collapsed while doing some Black Friday shopping in a crowded store, and people nearby continued to shop.
Family members tell WSAZ.com that Walter Vance, of Logan County, W.Va., passed away after being taken to the hospital.
It happened at Target in the Southridge Shopping Center in South Charleston about 12:15 a.m. Friday.
Vance got sick and collapsed on the floor while shopping for Christmas decorations for his newly remodeled workplace.
Vance started working at the Aracoma Drug Company store in Logan when he was 16. He liked it so much, he went to pharmacy school at WVU and has worked there ever since.
He started a new Aracoma Drug Company store in Chapmanville and had co-owned it since the 70's.
Vance was 61 years old. Friends say he's has had heart problems for years and had open heart surgery in 2000, but his death came as a shock, and what happened in the final moments of his life only adds to the heartbreak.
"
Where is the good Samaritan side of people?" Vance's co-worker and friend Sue Compton said. "How could you not notice someone was in trouble? I just don't understand if people didn't help what their reason was, other than greed because of a sale
."
One of the late night shoppers tells WSAZ.com what really disturbs her about the situation was the lack of concern by the rest of the shoppers.
An E.R. nurse happened to be one of the late night shoppers and tried to administer CPR. She and an off-duty paramedic who was also shopping did try to help Vance while he was on the floor.
An ambulance was called to the store. Vance was taken to the hospital, but later died.
WSAZ.com called Target Friday. So far, they haven't released a statement about what happened.