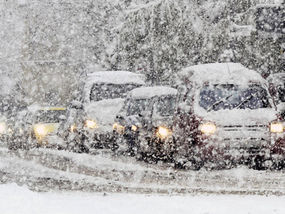 Britain faces a sudden shivering end to the exceptionally warm late autumn with temperatures plunging towards Siberian levels.
Winter weather will arrive with a vengeance with temperatures well below zero within the next fortnight.
Experts then predict a bitterly cold December with thermometers falling at least as low as -15C (5F).
Snow could hit the country even earlier than last year when a big freeze at the end of November sent temperatures to -20C (-4F), crippling transport. And some forecasters fear that temperatures could plunge as low or even lower this winter.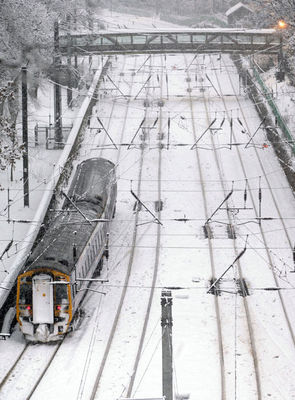 Jonathan Powell of Positive Weather Sol­utions said: "It will not be as sustained as last year, but these episodes are expected to be severe, with Siberian temperatures."
The warnings came as the Government announced the Met Office will send out extreme weather alerts this year to the NHS, social services and other agencies in a bid to cut the 25,000 extra deaths winter causes in the UK.
Forecaster Brian Gaze of The Weather Outlook, said: "There are signs of a significant change in the mild weather in mid-November.
"The current mild weather is caused by a high-pressure block to our east, keeping us under a south-westerly flow of Atlantic air. But it looks as though high pressure could move further north west, allowing much colder air to filter across the UK from the north or east, with the risk of snow increasing."
James Madden, of Exacta Weather, warned the theme of this winter would be "very cold and snowy across many parts of the UK".
He said there would be "frequent and widespread heavy snowfalls during November to January across many parts of the UK and Ireland, with below-average temperatures".
The new winter alerts will come in the form of one of four possible warnings depending on the severity of the conditions the Met Office expects.
Level One will initiate long-term planning, Level Two will indicate a 60 per cent risk of extreme cold for 48 hours, Level Three means severe weather is expected to impact on health and Level Four is a "major cold weather incident."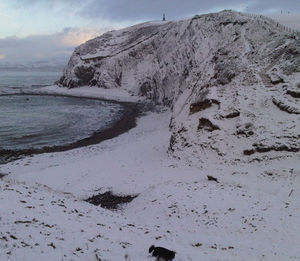 Previously local areas were left to decide how to react to cold snaps.
The alert system is part of the Government's Cold Weather Plan which also contains advice to individuals and carers, such as making sure at-risk groups get vaccinated against flu and keep homes heated adequately.
A minimum of 70F is being recommended during the day and 61F at night. Below that, the risk of heart problems, strokes and respiratory illness increases. Health Secretary Andrew Lansley said: "Older people and those with long-term illnesses are particularly vulnerable to the cold and we need to be aware - within families, in communities and across the NHS - of how we can help others.
"Every year, there is a 20 per cent increase in deaths in the winter in England. By working together, this coordinated plan will help protect those most in need. We are determined to do all we can to achieve this."
Michelle Mitchell, charity director at Age UK said: "The coalition Government has set a new emphasis on public health as one of its key objectives, and this Cold Weather Plan is a very important step in the right direction.
"Age UK will be building on this with its own winter campaign to help vulnerable older people live well through the cold months of the year."
The Met Office said: "Our excess winter mortality, of an average 25,000 extra deaths in winter compared to other months of the year - 80 per cent thought to be due to the cold - is very poor compared to other countries in Europe.
"The aim of the cold weather alerts is to reduce winter mortality by allowing action to be taken, helping people and patients reduce the risks of cold weather."