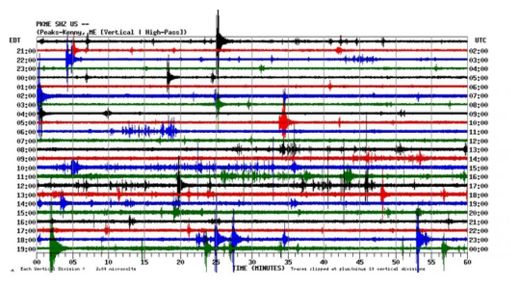 On the last day of April and first five days of May, dozens of tiny earthquakes caused Maine's eastern coast to tremble. What could have shaken this geologically quiet region, located in the middle of a tectonic plate, far from any active faults?
The last ice age, say geologists. Like a trampoline's surface after liftoff, Earth's crust along the eastern seaboard is still springing back from the pressing weight of a massive ice sheet that has since melted. The earthquakes are a present-time reminder of processes that are prehistoric at a human scale, but from a geological perspective still ongoing.
"This action is still taking place," said Robert Marvinney, director of Maine's Bureau of Geology. "Five or ten thousand feet of ice weighs a lot."
Read the rest of the story at Wired.com