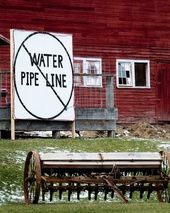 New York - Oil tumbled more than 3 percent Tuesday after Goldman Sachs warned investors that crude is due for a "substantial pullback."
Goldman analyst David Greely noted that global supplies remain "adequate" even though the rebellion in Libya shut down production there. Before fighting broke out in February, Libya exported about 1.5 million barrels per day2 percent of global demand - mostly to Europe.
Fears of tightening global supplies have helped push oil prices 33 percent higher since the middle of February.
Benchmark West Texas Intermediate crude for May delivery gave up $3.71, or 3.4 percent, to $106.22 per barrel on the New York Mercantile Exchange, shedding nearly two weeks of price increases. At one point it dropped to $105.60. In London, Brent crude lost $3.47, or 2.8 percent, at $119.95 per barrel on the ICE Futures exchange.
Analyst and trader Stephen Schork pointed out that anyone who bought oil contracts last week paid between $107.58 and $112.94 per barrel. If oil continues to hold below that level, it could trigger a wider selloff.
"If they panic, we could be at $100 (per barrel) in no time," Schork said.
Meanwhile, gasoline pump prices continue to set new records for this time of year. The national average for a gallon of regular rose 2 cents on Tuesday to $3.79, according to AAA, Wright Express and Oil Price Information Service. Illinois has joined California, Hawaii and Alaska with average prices above $4 per gallon.
In other Nymex trading for May contracts, heating oil lost 9 cents at $3.1654 per gallon and gasoline futures gave up 5 cents at $3.1461 per gallon. Natural gas fell 4 cents at $4.064 per 1,000 cubic feet.