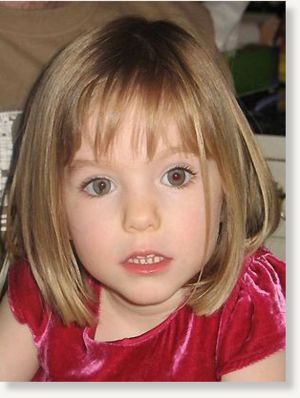 The parents of missing Madeleine McCann today welcomed new information which suggests their daughter may be in America.
A spokesman for Kate and Gerry McCann said an investigator had done "absolutely the right thing" by going to police with his suspicions.
Today's
Sun
newspaper quoted amateur sleuth Marcelino Italiano as saying Madeleine had been snatched by an Algarve-based paedophile ring which had taken a dozen other children.
The Angolan-born nightclub bouncer said: "I know these people were involved and I have been told that Madeleine may now be in America."
He has handed a dossier including the names of two prominent Portuguese businessmen to police in Huelva, south-west Spain, the newspaper said.
A spokesman for the McCanns said: "As with any information concerning Madeleine, this man has done absolutely the right thing by going to the police in Spain.
"It is entirely appropriate that the police and any other law enforcement body now investigates these claims along with the private investigators currently searching for Madeleine.
"These investigations are now under way."
Madeleine was nearly four when she vanished from her family's holiday apartment in Praia da Luz in the Algarve on May 3, 2007 as her parents dined with friends nearby.
Despite a massive police investigation and huge publicity worldwide, she has not been found.
The official Portuguese inquiry into Madeleine's disappearance was formally shelved in July 2008, although private detectives employed by the McCanns have continued the search.
Sightings have been reported from around the world but the child has not been traced.