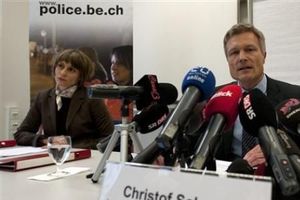 A social worker in Switzerland has confessed to sexually assaulting more than 100 mentally and physically disabled children and adults in care homes across Europe.
The 54-year-old man, who has not been identified, committed the crimes in a 28-year span, since 1982.
Swiss authorities said Tuesday that he had abused people while working as a therapist in nine different care homes in Switzerland and Germany.
The man, who is from Bern in Switzerland,
has admitted to an overall 114 counts of sexual abuse.
All his victims have mental disabilities and some were even physically disabled, the Bern police said. The man has also confessed to eight attempted sexual assaults.
Authorities have so far identified 122 of his victims, most of them males, with the youngest being one year old at the time of the crime. Forty-two of them were over 18.
The man has told investigators that some of the abuses occurred several times on the same day and in 18 cases, the abuses were photographed or filmed.
Police say the therapist was once investigated in 2003 on allegations of sexually abusing a 13-year-old girl, but the case was dropped due to conflicting evidence.
He was finally arrested in April 2010, after two male residents of a care home told their parents about sexual abuse.
Details of the case were only released by the police on Tuesday to prevent media attention from impeding the investigation.