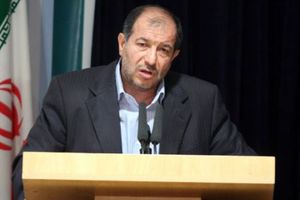 Iran's interior minister has accused the intelligence agencies of Israel, the United States, and Britain of involvement in the recent terrorist attacks on two Iranian nuclear scientists.
The arrested agents confessed that they received equipment and training from the Mossad, the CIA, and MI6, Iranian Interior Minister Mostafa Mohammad Najjar said in Tehran on Saturday.
He also promised that the country's security forces would track down the ringleaders of the attacks.
Najjar also said that the Interior Ministry has been ordered to take special measures to provide protection for the elite and scientists, adding that the investigations would continue until the main perpetrators of the terrorist attacks are caught.
"After the attacks, an emergency meeting was held in the Interior Ministry with representatives from security and intelligence organizations, and President [Mahmoud] Ahmadinejad ordered the ministry to safeguard the lives of the country's scientists," he stated.
President Ahmadinejad also issued special instructions in this regard, Najjar noted, without elaborating.
On November 29, terrorists detonated bombs attached to the vehicles of Dr. Majid Shahriari and Professor Fereydoun Abbasi, two professors of Shahid Beheshti University in Tehran, in separate locations.
Shahriari was killed immediately. Abbasi and his wife sustained minor injuries and were released from hospital shortly afterwards.
On Friday, Iran's ambassador to the United Nations, Mohammad Khazaei, criticized the UN for its inaction over the incident.
Khazaei wrote a letter to UN Secretary General Ban Ki-moon, General Assembly President Joseph Deiss, and UN Security Council President Susan Rice, condemning the "inhumane and criminal" terrorist attacks on the two Iranian nuclear scientists.
Earlier in December, Deputy Judiciary Chief Seyyed Ebrahim Raeisi said that evidence on the ground points to the involvement of Israeli intelligence agents in the attacks.
Raeisi also said that some elements linked to Israel operating inside the country had carried out "intelligence and identification operations" for Israel that paved the way for the murder of the Iranian academic.