No damage or injuries are being reported after a magnitude 4.2 earthquake hit San Bernardino County, northwest of Los Angeles, early today.
The U-S Geological Survey says the quake occurred just before 2 a-m local time and was centred about five kilometres north of Wrightwood, a remote community about 130 kilometres from L-A.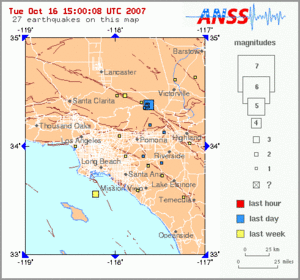 ©USGS
The quake was strong enough to wake people as far away as the north Los Angeles suburb of Glendale.