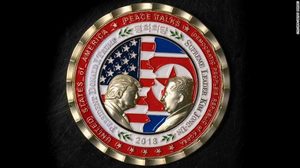 Coin flipping
I've had enough of someone else's propaganda. I'm for truth, no matter who tells it. I'm for justice, no matter who it's for or against. I'm a human being first and foremost, and as such I am for whoever and whatever benefits humanity as a whole.
- Malcolm X
Recent Comments
Comment: If Taleb's ideas are sound (as they would appear to be), then it looks like the US - with all its attempts at enforcing its political...
---
Richard Stengel is a member of the Rockefeller CFR, which has manipulated the media for nearly a century. Time founder Henry Luce and his long...
---
What's wrong with the old brain cells? Look at the people in Hawaii apparently they do no walking at all, really brain dead sending their kids to...
---
All these arguments about grass fed, corn fed, rights of others, environment, health, opinions, plants having feelings, economy bla, bla bla, bla....
---
now that you're all here what was up with the censorship on America the greatest country????