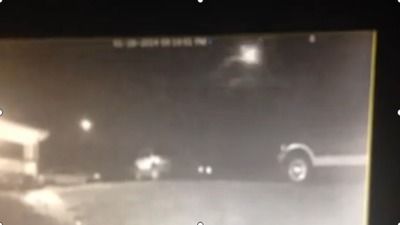 It's something that has puzzled people across Michiana... what lit up the sky Tuesday night?
While outside with his dog last night, something in the night sky caught Jason Goss' eye.
"I just saw this great big ball of fire basically coming from the north heading to the south and it disappeared behind the building," Goss said.
That ball of fire was big, big enough to be seen as far away as southeastern Kentucky where a security camera caught it lighting up the sky before fading away.
"It happened so quick I didn't know what to think," Goss said.