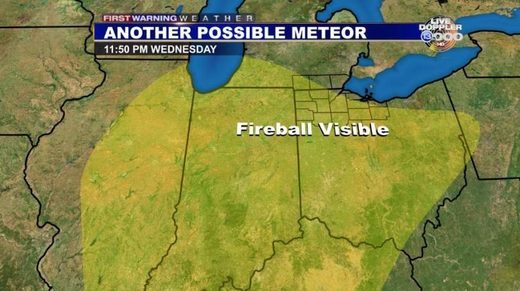 More fireball reports flooded in just before midnight Wednesday night. Several dozen reports came into the American Meteor Society around 11:50pm EST.
Reports centered over Indiana, but went as far south as Nashville, TN and as far north as west central Michigan. Toledo seems to be on the edge of the observations, while reports were as far west as Chicago.
The fireball was not as bright as Tuesday night's meteor, and a sonic boom was not observed. The white flash was observed on the west side of Toledo, and the reports were more numerous closer to Fort Wayne, IN. We will have more information as it becomes available.