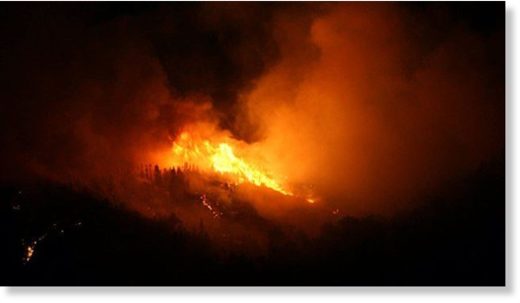 Investigators and fire officials in New Hampshire are looking into the possibility that a meteor may have started a brush fire that has currently burned through about 25 acres in the White Mountains.
Crews were working to contain the fire in the Lost River Gorge area Wednesday, and said that it was still spreading. A driver first called it in around 6:20 a.m. Tuesday.
Mackay told WBZ-TV a man walking through the area Wednesday told them he saw something - possibly a meteor - hit the side of the mountain while he was driving by the night before.

"He swears that something come out of the sky and hit the side of the mountain where the fire is," Chief Mackay said
. "We can't confirm it or deny it, we just took his word. We don't know if that is the cause."