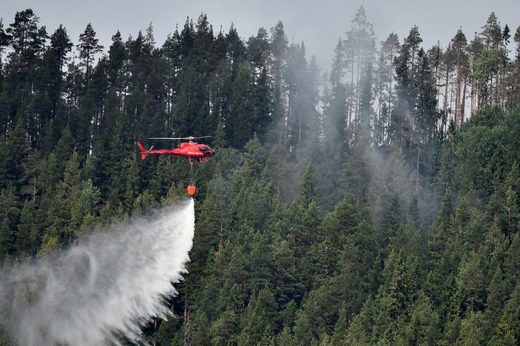 Sweden warned Monday of an "extreme" risk of fresh forest fires as much of Scandinavia baked in a heatwave and dozens of fires hit countries across northern Europe.
Sweden's civil protection agency MSB counted
27 active fires across the country on Monday, half the previous day's number
, as temperatures were expected to soar as high as 35 Celsius (95 Fahrenheit) this week.
Other European countries including
France, Italy and Germany have sent a mix of plane, trucks and firefighters to help tackle the blazes
as Sweden, where usual summer temperatures are closer to 23 Celsius, has struggled to contain the crisis.
Some 25,000 hectares (62,000 acres) of land has already gone up in smoke or continues to burn -
an area twice the size of the city of Paris.