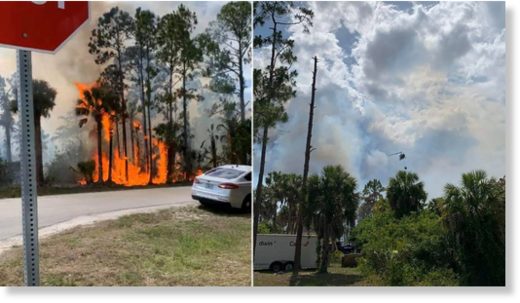 At least four brush fires merged into one blaze and scorched thousands of acres across Southwest Florida as of Thursday, spurring evacuations and shutting down a major interstate.
The Florida Forestry Service said that one of the fires near Naples threatened about 30 homes in the Collier County area of Golden Gate Estates. As of Wednesday night, the blaze grew to around 5,000 acres after four different brush fires combined,
"We don't have any reportable containment as of yet," Greater Naples Fire Rescue District Chief Kingman Schuldt told the
Naples Daily News.
One of the fires caused a toll section of Interstate 75 known as Alligator Alley to close for about 20 miles, the Florida Highway Patrol said. The roadway was shut down as of Thursday morning.