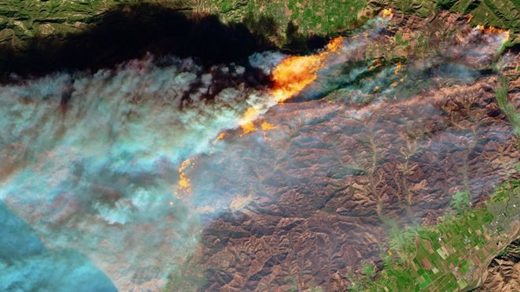 A deadly wildfire which has destroyed more than 700 homes in California is now the largest blaze in the state's recorded history.
The Thomas fire has burned more than 1000sq km - an area greater than New York City, Brussels and Paris combined
.
The blaze broke out in Santa Paula in early December and has moved west towards the coast, one of several major fires in California in recent months.
Thousands of firefighters have been deployed to bring it under control.
Most of California's largest wildfires have been recorded this century. Scientists say the warming climate and spread of buildings into wilderness areas have contributed.
The Thomas fire slowly eclipsed previous record-setting blazes, finally overtaking the 2003 Cedar fire in San Diego County, which burned 273,246 acres.