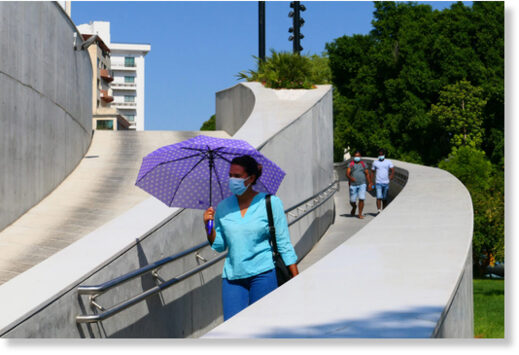 Cyprus is sweltering under a sustained heatwave, which could last more than ten days, with maximum temperatures expected to soar to 44 degrees Celsius next week, several notches above the norm.
The island has wilted under an unusually hot and prolonged heatwave, with no sign of temperatures dropping before the end of next week.
The Met Office issued another yellow alert Friday due to extremely high temperatures while warning the thermometer will rise further over the weekend, to climax on 2 August.
Since 27 July, temperatures have remained well above the average 37°C for the season.