For the first time in centuries, nations of the world have a choice. Tectonic changes lie ahead.
A very major event took place in Paris last week, only it got crowded out of the media coverage by Evgeny Prigozhin's weekend non-coup coup attempt in Russia. France's President Emmanuel Macron took the lead in bringing the global community together to develop a new financial architecture for the future and hosted the
Summit for a New Global Financial Pact
in Paris on 22 and 23 June. Among the attendees were many of the leaders of Western European, African and Latin American nations as well as the heads of the IMF, World Bank, US Department of the Treasury, the ECB and the European Commission.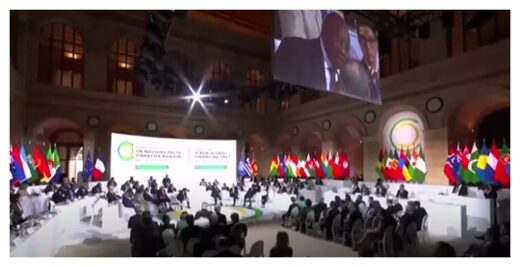 We need a new financial pact because climate change...
The need for a new Global Financial Pact, supposedly, is due to the risk of climate change and the transition from fossil fuels to clean, sustainable energy sources. Western experts estimate that this transition will require an expenditure of
about $1 trillion per year through 2030. That's a lot of money,
but it is actually among the more moderate projections of what it will take to Build Back Better.
Western leaders are proposing to fund the transition by levying a global tax.
The specific objective with respect to climate would be to limit global temperatures to 1.5 degrees Celsius above the pre-industrial levels. Presumably, the new financial architecture for the world would entail a global tax paid to a supra-national governing structure - perhaps the World Economic Forum's partner organization, the UN - who would use that money to fix the climate emergency for us and save the planet.