Belgrade, Serbia - Rescue helicopters evacuated dozens of people from snow-blocked villages in Serbia and Bosnia and air-lifted in emergency food and medicine as a severe cold spell kept Eastern Europe in its icy grip.
The death toll from the cold rose to 79 on Wednesday and emergency crews worked overtime as temperatures sank to minus 32.5 C (minus 26.5 F) in some areas.
Parts of the Black Sea froze
near the Romanian coastline and the
rare snow fell on Croatian islands in the Adriatic Sea
.
In Bulgaria, 16 towns recorded their lowest temperatures since records started
100 years ago
.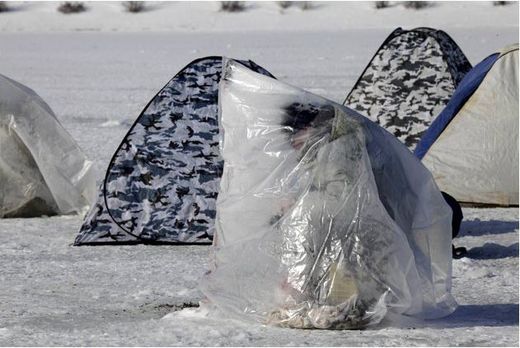 In central Serbia, choppers pulled out 12 people, including nine who went to a funeral but then could not get back over icy, snow-choked roads. Two more people froze to death in the snow and two others are missing, bringing that nation's death toll to five.
"The situation is dramatic,
the snow is up to five meters (16 1/2 feet) high in some areas, you can only see rooftops
," said Dr. Milorad Dramacanin, who participated in the helicopter evacuations.